As a part of the "Nutrition at Home" mission, our Transformational Committee Development (TCD) worker, Babujan, distributed four types of fruit plants to the villagers. Though these plants were given free of cost, it was not so easy for our TCD worker Babujan to distribute them. Initially, villagers were not at all interested in receiving the fruit plants; then they wanted Babujan to deliver them. But Babujan had to teach them about food and nutrition, so they agreed to come ten kilometres to take the fruit plants themselves, even though it was a long way for most of these poor families.
Written by: Babujan
GHNI TCD Worker
Latest Stories from south asia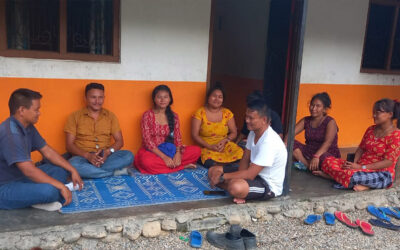 When a community has clean water and healthy food to eat, they can begin to look further into the future for even more success and personal growth.
read more