Environmental Stewardship
GHNI is committed to the wellbeing of all systems on which our communities depend and of which they are a part - social, economic, political, personal, and environmental. Complex challenges require holistic solutions. That's TCD.
DONATE NOW
A Critical Part of a Healthy Community
When a village elder in Southeast Asia invited a GHNI team to his community, he cautioned them that the road was dangerous. Local people clearcut the forest around their homes and now strong winds blow their roofs off during heavy storms. Their monocropping practices require heavy use of fertilizers, much of which eventually runs into the local stream. Farmers complain about chemical burns on their skin from the pesticides they spray; some won't even eat their own produce.
After the harvest season, most farmers across the region burn the crop residue – a practice that pollutes the air so much that for two months each year it is among the worst in the world. Respiratory issues spike across the region. Wildfires frequently ignite if the burning gets out of control.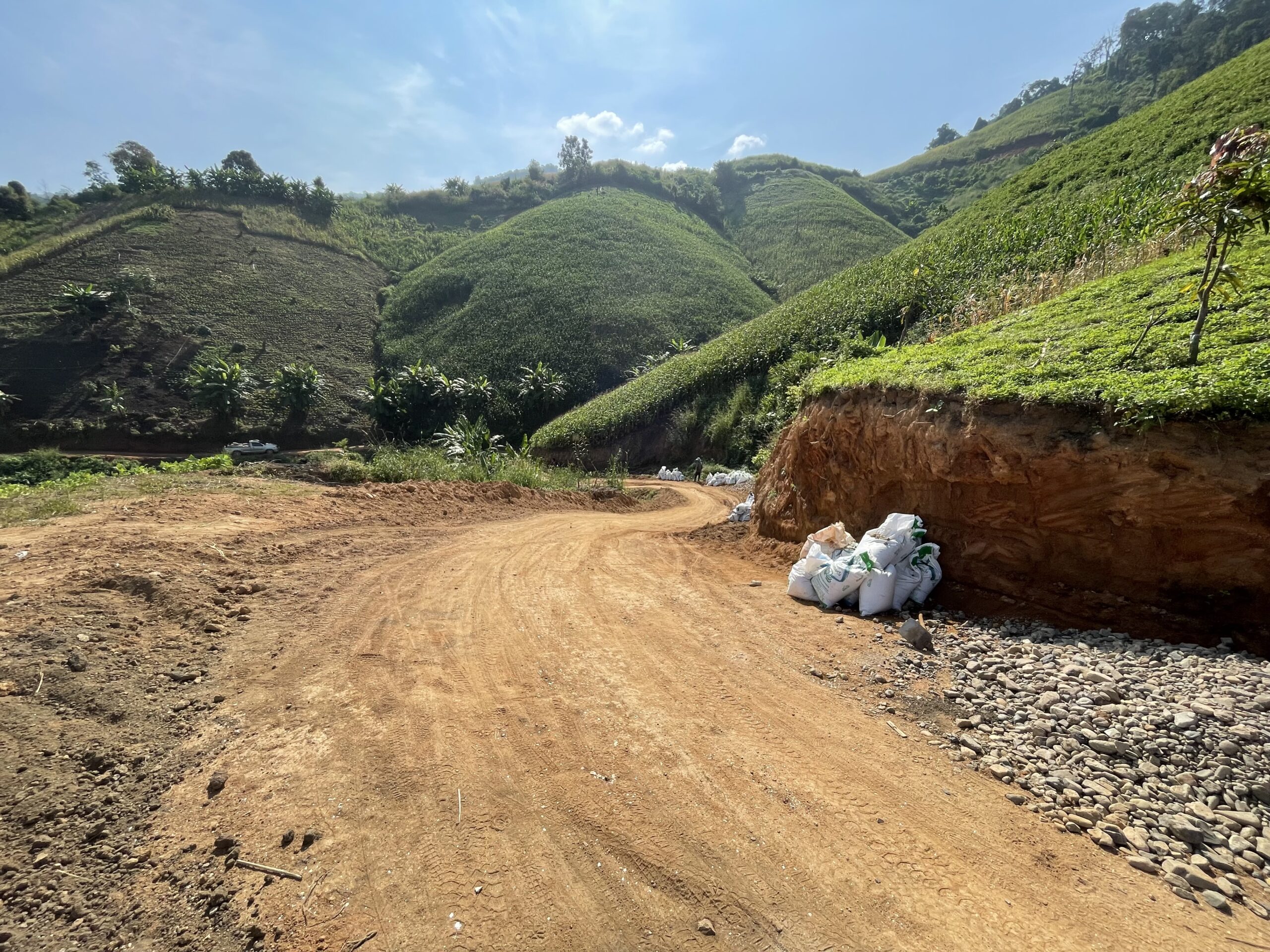 The locals say the rainy season is not as predictable or consistent as it used to be. When the rains finally come, the soil has nothing to hold it together so landslides are common. An impassable road means that children cannot get to school, workers cannot deliver their goods to the market, and the sick and injured cannot receive the medical care they need.
Countless versions of this scene are repeated across the world with increasing frequency and intensity. Poor understanding and treatment of the natural environment inevitably leads to negative repercussions – especially for the people who live most closely to it.
We all need clean water, clean air, and healthy soil. We are responsible to wisely steward the resources given to us knowing that we depend on them for our physical life. When nature thrives, humans thrive.
That is why GHNI is committed to the wellbeing of all systems on which our communities depend and of which they are a part – social, economic, political, personal, and environmental. Complex challenges require holistic solutions. That's TCD.
Around the world, TCD communities are taking action! Take a look at some of the projects highlighted here that show how local people are contributing to a more sustainable future.
Ongoing Community Projects
Ethiopia
Drought Resilient Farming
Ethiopia
Drought Resilient Farming
Natural vegetable farming brings a variety of benefits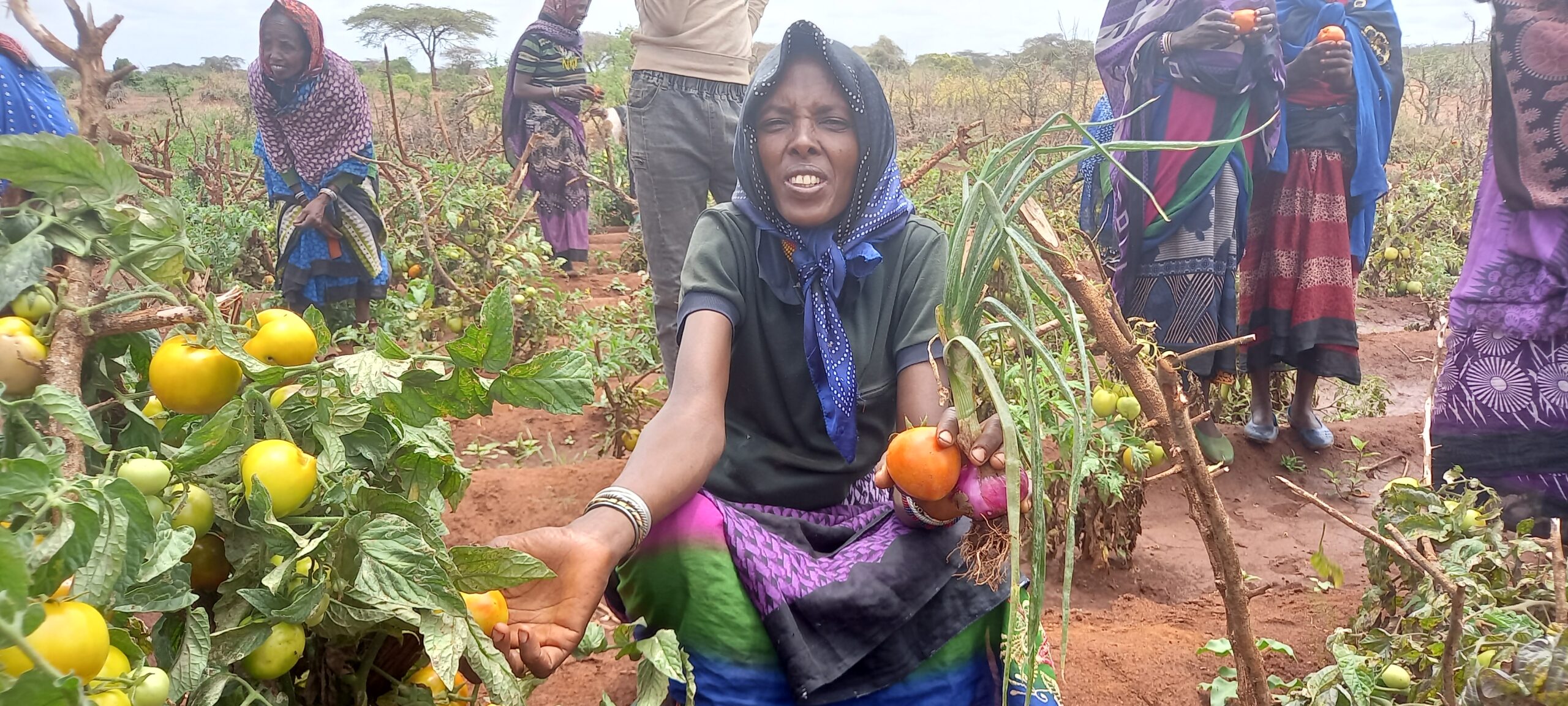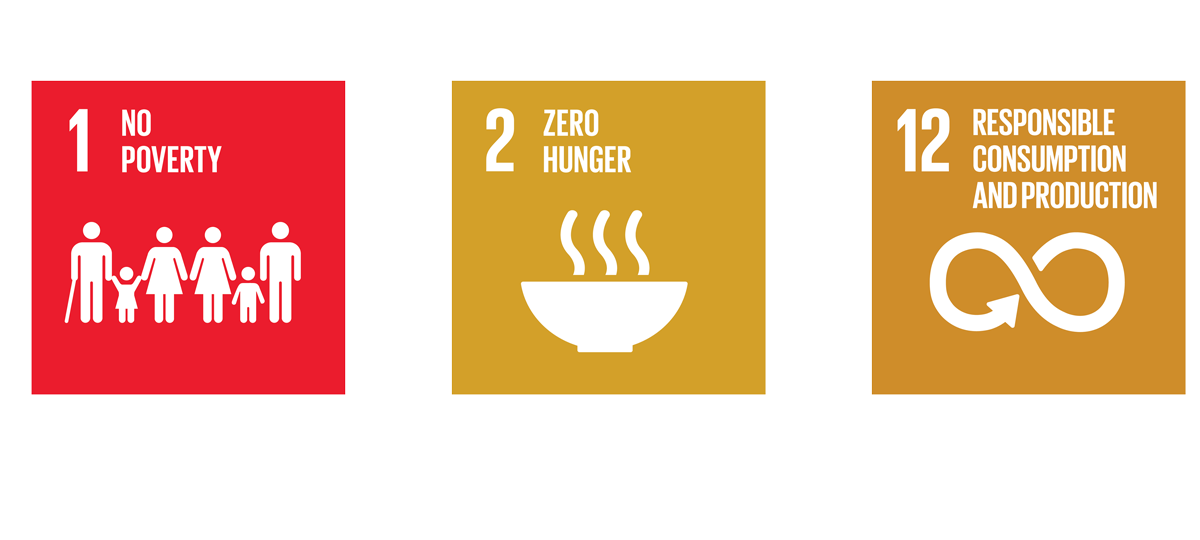 Ethiopia – Dida Hara Village
Drought Resilient Farming
Natural vegetable farming brings a variety of benefits
Environmental Impacts: After three years of drought, farmers turned to vegetable gardening over cattle herding. Natural farming methods were adopted including seed-saving and using chemical-free fertilizers. Vegetation was planted to prevent erosion. The group hopes to form an environmental club at the local school to plant edible greens as well as trees. The land has gone from barren to green and flourishing.
Social Impacts: The long drought caused all of the community's cattle to die, destroying the local economy. When the locals turned to vegetable farming, they not only improved their food security, but produced a surplus which could be sold or traded, and reduced the need to take the long, six-mile journey previously required to buy vegetables at the market. Additionally, they have formed an association that helps take their produce to market for them now. In future expansion, the team hopes to help the local school plant healthy greens for the children to eat. A new teammate was also hired to take these lessons to more communities.
India
Light in the Darkness
Solar powered lights for cyclone-prone villages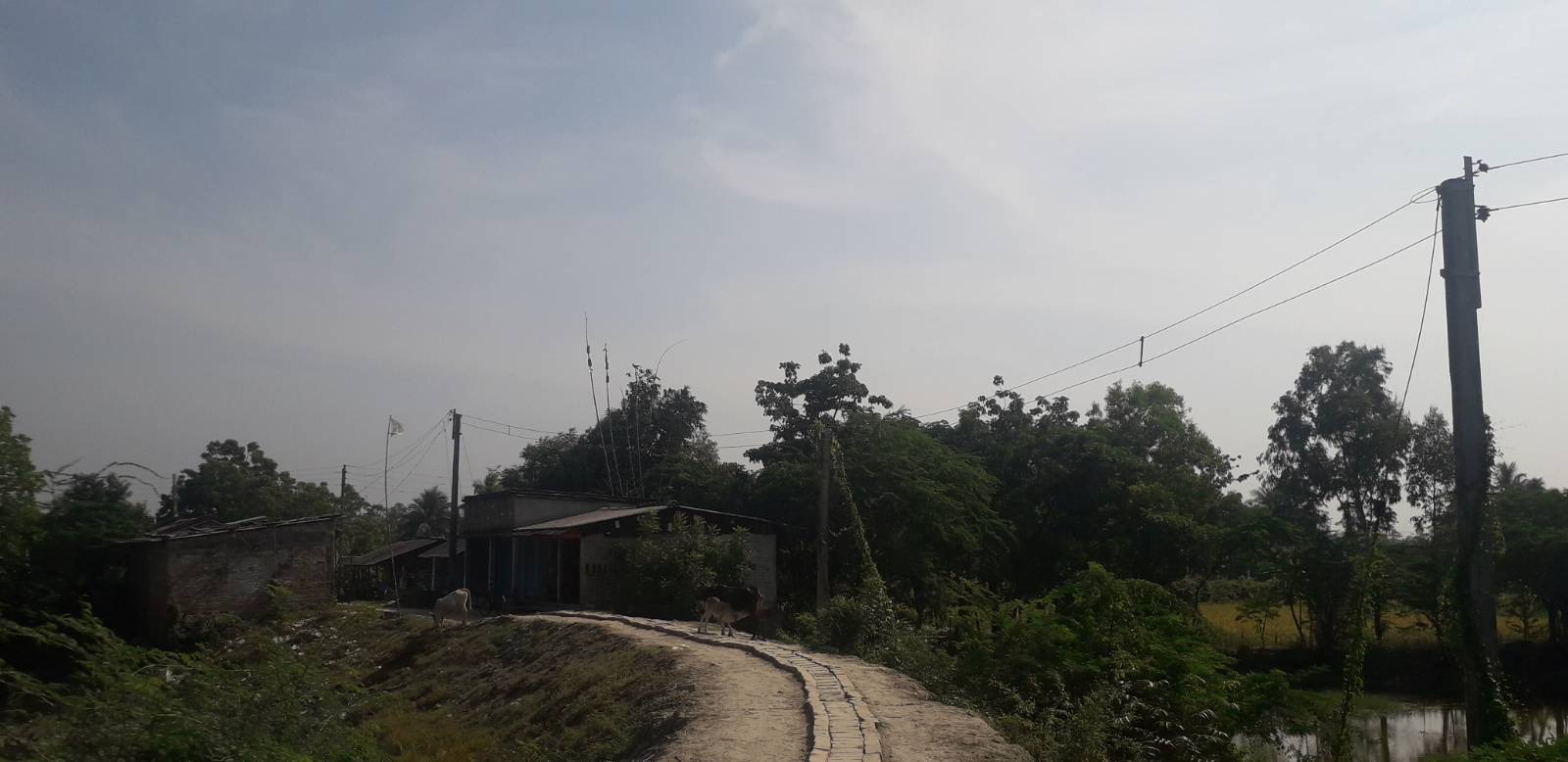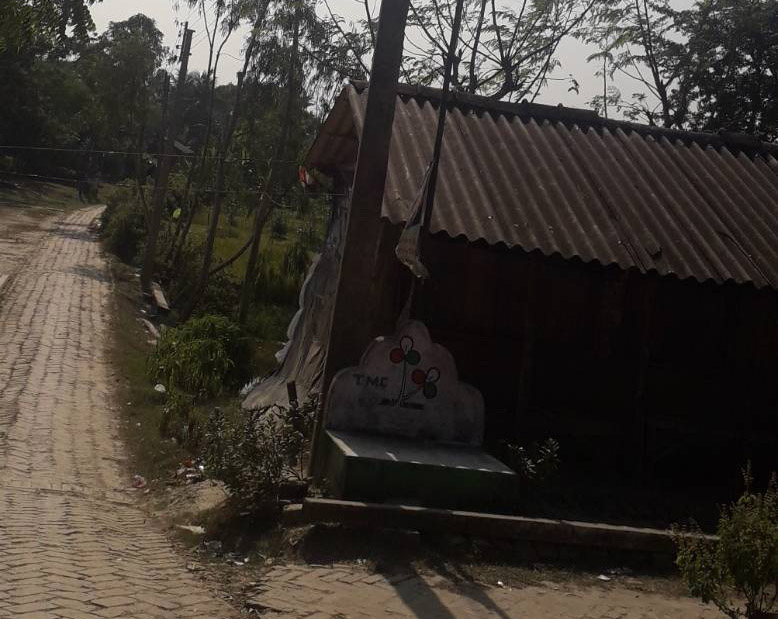 India – Binodpur Village
Light in the Darkness
Solar powered lights for cyclone-prone villages
Environmental Impacts: Home to the Bengal tiger, crocodiles, and cobras, the delta area south of Kolkata is rich in natural beauty and animal life. It is also home to numerous rural communities who largely depend on coal power for electricity. Locals will collaborate with GHNI to purchase solar power rechargeable lanterns and lights, reducing dependency on unsustainable fuel sources and meeting the needs of the community.
Social Impacts: The coast of eastern India is often struck by cyclones leaving countless communities without power for at least 2 to 3 weeks. In addition, when the sun goes down, local streets are blanketed in darkness as the street poles have never had lights installed on them. Seventeen units are what the community estimates will be needed. GHNI will subsidize part of the cost of 2,500 Rupees or ($30 USD) per unit helping put sustainable and reliable lighting to homes and streets within reach.
India
Water conservation through drip irrigation
Helping farmers transition to a less water-intensive method of farming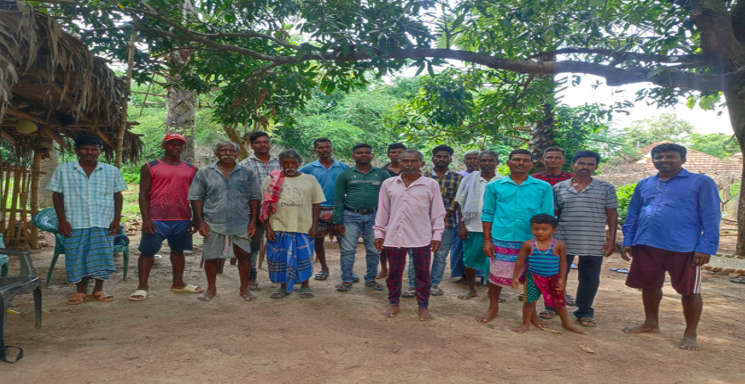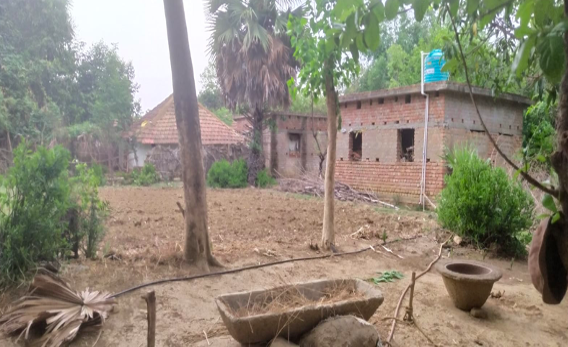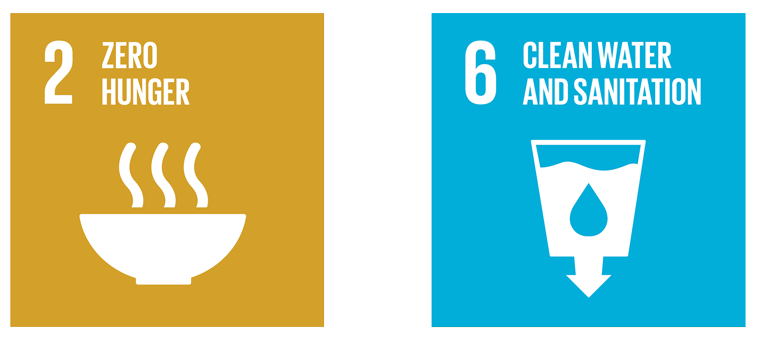 India – Maheshpur Village
Drip Irrigation
Helping farmers transition to a less water-intensive method of farming
Environmental Impacts: Worldwide, the agriculture sector accounts for about 70% of freshwater withdrawals. Water scarcity is a pressing global issue and water tables are swiftly diminishing. With this in mind, it is critical that steps are taken to conserve this precious resource, which is why 60 families in Maheshpur village in India have decided to switch to efficient drip irrigation for their farms. Drip irrigation can reduce water usage by between 60 and 90%. In addition to installing the irrigation system, GHNI teams will conduct educational workshops on efficient water management practices, crop-specific irrigation schedules, and system maintenance. Monitoring and evaluation will track the impact of the system on water consumption, crop yield, and cost savings.
Social Impacts: Drip irrigation not only reduces water consumption but can also improve crop yields through precision tailored water delivery per crop. Operational costs, labor, and required time are also decreased by implementing this system. Comprehensive training will also be provided to the community, building their capacity as farmers. This drip irrigation system will contribute to Maheshpur's resilience and is a critical step in their TCD journey.
Highlights of Completed Projects
Afghanistan
Poplar Tree Farm
This poplar tree farm allows women to more safely collect firewood as they previously had to trek to remote areas where they were vulnerable to assault. The trees also help prevent erosion and store carbon. Additionally, the trees provide community members with another source of income as cuttings can be sold or even loaned out to help others start their own poplar grove as well. Once the trees are old enough, the same amount of cuttings originally provided are returned to the TCD program in order to ensure sustainability and to offer additional opportunities to others.
Afghanistan
Solar Cookers
Making the lives of women easier, these solar cookers provide an alternative to cooking using only firewood - a method of cooking that exacerbates deforestation and causes smoke inhalation primarily by women and children. With the abundance of sunlight in Afghanistan, these solar cookers quickly and cleanly boil water and heat food. Women no longer have to spend time collecting firewood, exposing themselves to attack, but can use that time pursuing other ventures. The solar cookers were not given out for free but instead GHNI subsidized the cost by 50% - putting them within reach of local budgets while also promoting buy-in and a sense of ownership. A total of 300 solar cookers were sold - improving both physical and environmental health.
Myanmar
Trash Cleanup
Some of the first projects conducted in TCD communities in Myanmar were community trash cleanups. They gathered the community together to collect trash to keep the environment clean, putting bins and signs all around the public spaces reminding people to take care of their natural environments. One community in Myanmar even received an award for having one of the cleanest communities in their region.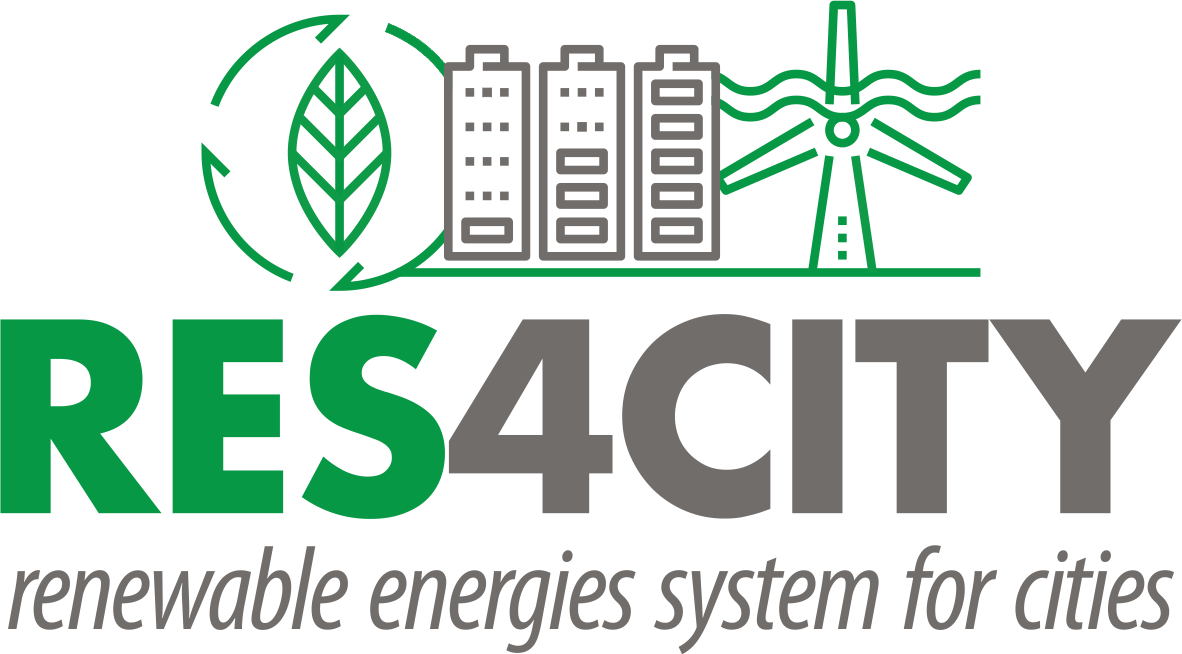 GHNI's efforts towards a healthy planet while creating new job opportunities
Global Hope Network International has partnered with the "RES4CITY" initiative to contribute to the environment by developing renewable energy technologies. This partnership aims to develop skilled professionals in the renewable energy field, thereby creating 38 million green jobs by 2030, and 43 million jobs by 2050. This partnership will hope to solve multiple problems like poverty, unemployment, depleting energy sources and much more to create a healthy tomorrow.
Global Hope Network International's  partnership with an innovative €2.5 million education project called Renewable Energy For Cities "RES4CITY" is funded by the European Commission (Horizon Europe) and Switzerland's State Secretariat for Education, Research and Innovation (SERI), to develop innovative educational programs and tools that provide opportunities for all learners to develop highly skilled human capital in renewable energy sources, fuel technologies, and sustainable development that focuses on urban areas where most of the EU population is concentrated and the consumption of resources (i.e., energy, water, land, etc.) have been steadily increasing – to address projected EU skills shortage in the renewable energy sector, which has the potential to create 38 million green jobs by 2030, and 43 million jobs by 2050.
More specifically, this project will develop advanced digital technologies such as serious games for learning and training to create inclusive upskilling online micro-credential training programs for people who cannot afford traditional educational pathways who desire to enter the renewable energy sector, while also targeting science, technology, engineering and mathematics (STEM) graduates and (non-STEM) graduates (i.e., bachelor, master, and PhD students), including energy sector professionals wishing to re-skill from a wide variety of industries and diverse career paths that will meet the needs and priorities of businesses, public institutions and citizens – including refugees and displaced migrant populations in Europe (6.3 million) that need to upskill for green integration to the recipient EU countries.
To learn more about the project visit the RES4CITY website.
Through this partnership we hope to address multiple issues in the world with an action plan to protect our dear planet. For information on how to become a stakeholder in the RES4CITY project – please contact Charlie Lamento via charlie.lamento@ghni.org.