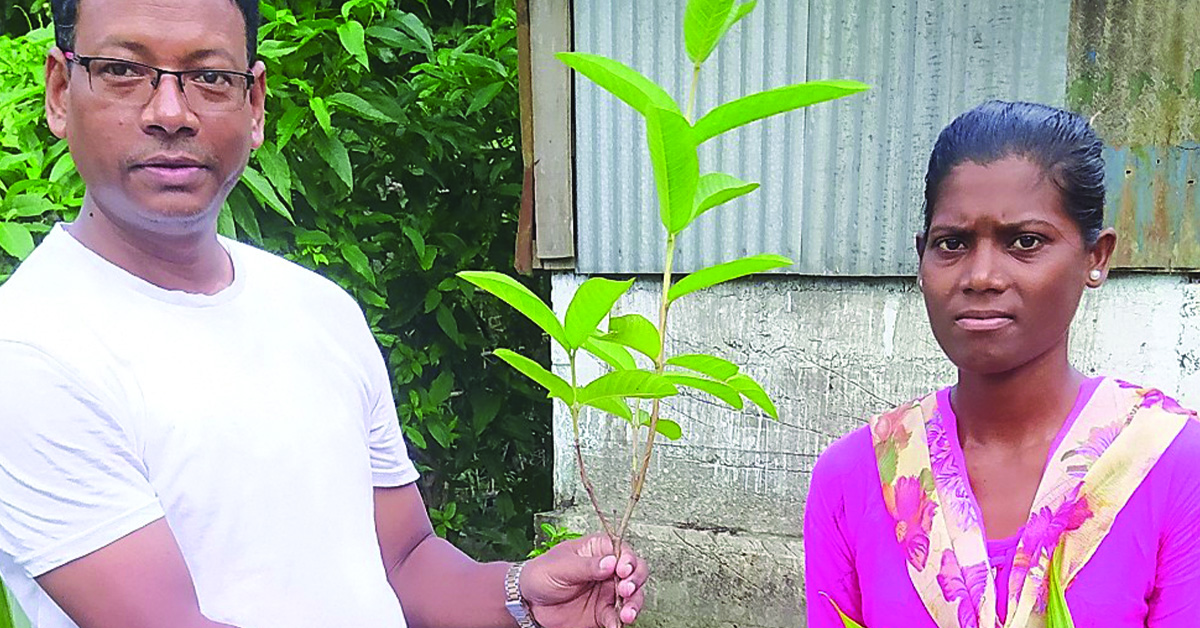 We noticed that villagers were not having a balanced diet and were struggling to get fruits and other supplements, as it was very expensive. They could have home-grown fruits during a season, like jackfruit (a species of tree in the fig, mulberry, and breadfruit family), jamun (commonly known as Java plum or Indian blackberry), and bananas, etc. We realised the villagers lacked knowledge of the benefits of fruit. Moreover, they thought it was a luxury food that they couldn't afford. So, they did not buy it from the market, nor did they try to plant a few fruit trees. During our regular Transformational Community Development (TCD) classes, we taught about the benefits of eating fruits regularly, and villagers learnt about sources of nutrition.
When we received a small donation for Kharibari Village from GHNI, we thought about how best it could be utilised. Initially, we thought of providing health drinks for women and children, but it would only be for a few drinks, and the women and children may not benefit in the long term. So, we began to think about what could benefit them for a long time. Finally, we came up with the idea of providing fruit trees instead of health drinks. The fruit trees would grow and bear fruit for several generations for the family. Not only could they have different seasonal fruits at home, but also, they could sell or give them to other needy families in the villages. We consulted with the village committee, and they agreed and promised to take care of the fruit plants if given to them.
When we received the funds, it was enough to provide for the entire five TCD villages in India, so we decided to make it a "Nutrition at Home" mission and distributed four types of fruit plants across five villages, in phases. Accordingly, we distributed four types of fruit trees in Kharibari.

Thank you,
Written by: Sanjay
GHNI TCD Worker
Latest Stories from south asia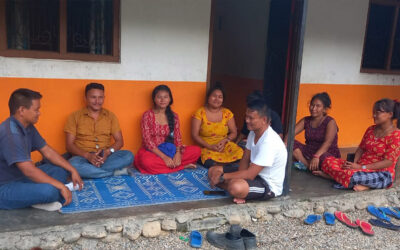 When a community has clean water and healthy food to eat, they can begin to look further into the future for even more success and personal growth.
read more