Helping Flood Victims with Food and Shelter
Heavy rain started on the evening of 23rd August and continued until the next morning; everything was under water. It had already been raining for the last month but this downfall caused huge problems for the people; many fled their homes in the middle of the night because their roof began to leak. Under the dark of night, the villagers sought safety on higher ground; often the only safe place was by the roadside. Water submerged many of the villages and cities. 
The next day, we jumped in and started helping. Within a week, we have been able to rescue many families from the deep water and settle them in temporary shelters, many by the roadside. There was water everywhere and we started helping with cooked meals and providing shelter.
While we were giving food boxes, I met with many little children and asked them if they received any food parcels. One child said, "I haven't had food since yesterday and neither has my Mummy or Daddy." These words hit me hard. I gave him a food box and we sat down together and I ate with him. I saw the smile and joy on his face. There are lots of people without food, sitting on the roadside. Our goal is to help as many as we can.
While we were giving out temporary shelter (tarps) and protection from the rain, a family came to me and asked if they could have a few plastic tarps so they could make a small shelter. The head of that family said, "Just two days before we had everything, but today we have nothing. The water took everything; it left nothing behind for us to cover our heads. There is four to five feet of water in my village, and everything is now underwater and we are not able to bring anything out." Water came down from his eyes. We encouraged him and, at this point, we did the best we could: we helped him make a small shelter for him and his family. 
Won't you consider helping, as many people are looking for shelter and they don't have anything?
GHNI has contributed to the relief effort. The numbers above reflect our partner's total effort.  
Thank you!
Written by: Salim
Partner TCD Worker
Latest Stories from
CENTRAL ASIA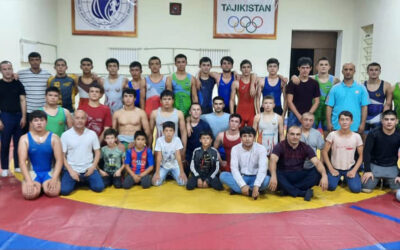 Through maximizing local resources, five villages are working their way towards sustainability.
read more