Transforming a Village Through Multiple Avenues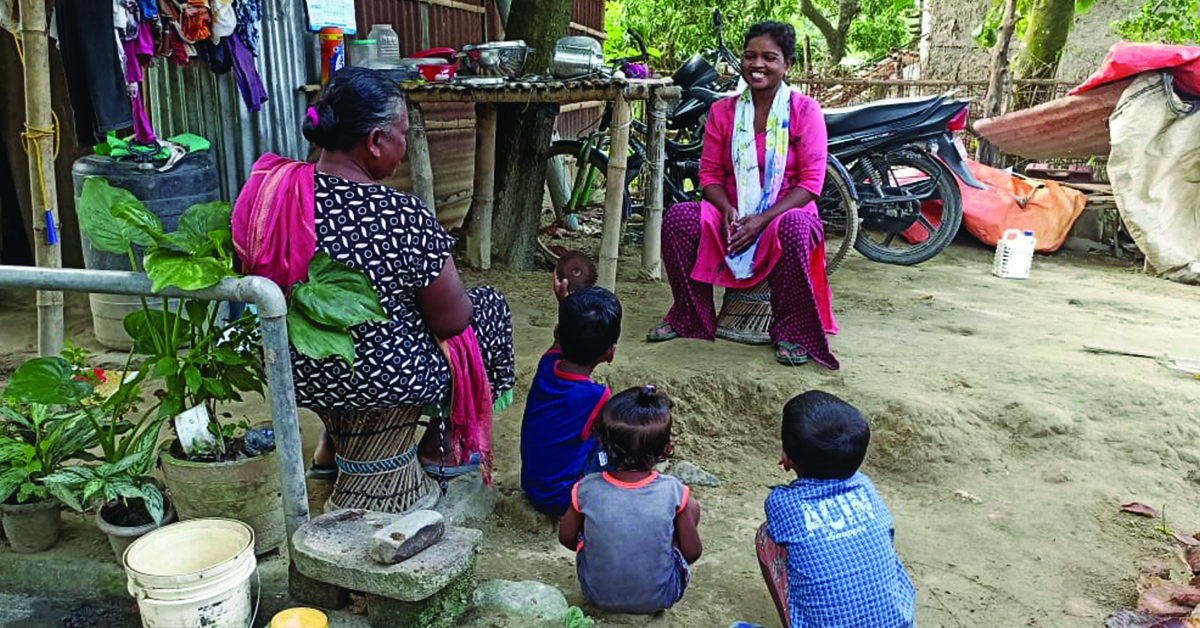 During this past quarter, we have done more things in the community and achieved good results. This month, I met with the Transformational Community Development (TCD) Income Generation Team where 12 members attended the meeting. In that meeting, I taught them how to multiply their business and increase their family's income sources. They have done different kinds of income generation work and need different teachings to help their business progress. I taught them they should multiply their seed, and if they become faithful, they will have good results. All agreed that they should work hard to be successful and should be trustworthy. I encouraged them to be self-sustaining through this Income Generation Project. All the participants were very happy at that meeting.
This month, I also met some children and spent time with them to learn about their family situations. They shared that they wanted to be teachers, doctors, police, good leaders, etc. They shared that their parents sent them to school after they joined the TCD programme. Community families came to know the importance of education and started to support their children after learning from the TCD programme, which is a very good thing for us.
I taught the community about women's empowerment to bring about changes in the village. If women are educated and take leadership, then there will be changes in society. Women say "We can't, we are uneducated, we are poor," and they feel humiliated. So, through the TCD lessons, I taught them that women have equal rights, power, and responsibility for community transformation. I encouraged them to become involved in classes and take responsibility for their part in TCD.
The Income Generation Project and Enterprise Development Ideas are key areas for the poor community members. There was no way to survive except to go to the landlord and do their work, but after starting TCD in this village, they started some businesses and are becoming self-sustaining.
This is Simi's* Success Story
"I live in Katuwaghat, and there are eight people in my family. We are poor, and we have no land and no good home. Because of poverty, I couldn't send my children to school. My husband and I had no chance for education, but now, in our old age, we have been given a chance to learn from the TCD classes. TCD helped us to send my grandchildren to school. Now, our children also go to school. I am very happy that because of TCD classes, I could start generating income by keeping a rabbit. Now my rabbits are being grown in numbers, and I am making an income from this. I can now manage our basic needs and family expenses."
Thank you!
Written by: Kiran
GHNI National Field Leader
*For the purpose of safety and wellbeing, "Simi" is a pseudonym for the individual being helped by this project.
Latest Stories from south asia
Student success is growing as the tutoring and computer centers continue serving the community with diligence and care.
read more