Enthusiasm For Economic Growth
This month, the Transformational Community Development (TCD) group in Mawa has been learning the ins and outs of small businesses and money management from the training team. With enthusiasm, they have participated in the Income Generation lessons and formed a committee to create and implement ideas to improve their economic situation.
When a community like Mawa has lived in poverty for many generations, it becomes difficult to come up with new ideas to "change their stars." The GHNI Water Project was enlightening for them as they began to realize that they did not need to resign themselves to a substandard way of life.
As the training team walks alongside the Mawa community to develop their ideas for stimulating Income Generation by raising and breeding livestock, they know it is not an easy road, but it is one well worth traveling.
Written by: Masri
GHNI Partner TCD Worker
Latest Stories from southeast asia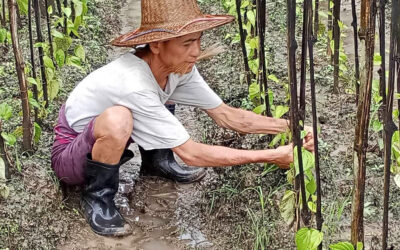 Sometimes all that is needed to get skilled workers to be able to support themselves is a small start-up loan.
read more