We continued to remind locals of what we had already learnt about health, nutrition, hygiene, and microbusiness. A large number of people have seasonal jobs. We also continued Transformation Community Development (TCD) Training of Trainers (ToTCD) in another settlement.
We also organised a children's camp. We spent a wonderful time with the children and they were delighted to feel so very important, as many parents don't have time for them. We talked about what health is and how to be healthy people, as well as hygiene and how to maintain it. We addressed how to take care of the environment and emphasised how special, wonderfully made, and valuable they are. The children enjoyed every moment and had time to play on the playground. The parents are grateful to TCD that the children spent time at the camp and that they learnt how to be better.

Thank you!
Written by: Snezana
GHNI Partner
Latest Stories from
OTHER REGIONS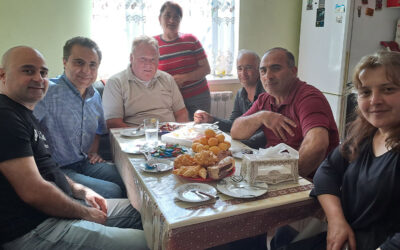 Our meetings with government and community leaders and TCD members were productive and have given us hope for the future!
read more