Community Service Helps Everyone
Four months ago, we started working in the Castle* area and are making good progress. We have a Man of Peace and a good Local Champion. We have a good working relationship with authorities, and we have several families involved. Through Transformational Community Development (TCD), we also created an Agriculture Committee. We created another committee that helps elderly people during the summer. We call it the Community Service Committee. In the near future, we plan to help the village obtain a trampoline, and this will be great progress for the village.   
Thank you!
*In the interest of security, "Castle" is a pseudonym for the area being helped by this project.
Written by: Oleg
GHNI Partner Volunteer
Latest Stories from
CENTRAL Asia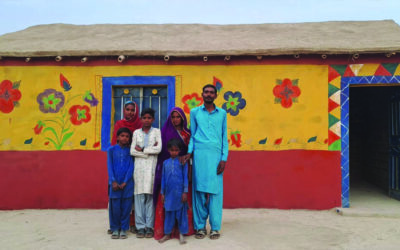 As Mother Teresa said, "You can't help all the poor in the world, but you can help the person in front of you." So, our team is helping one family at a time.
read more