Encouragement, Awareness, and Change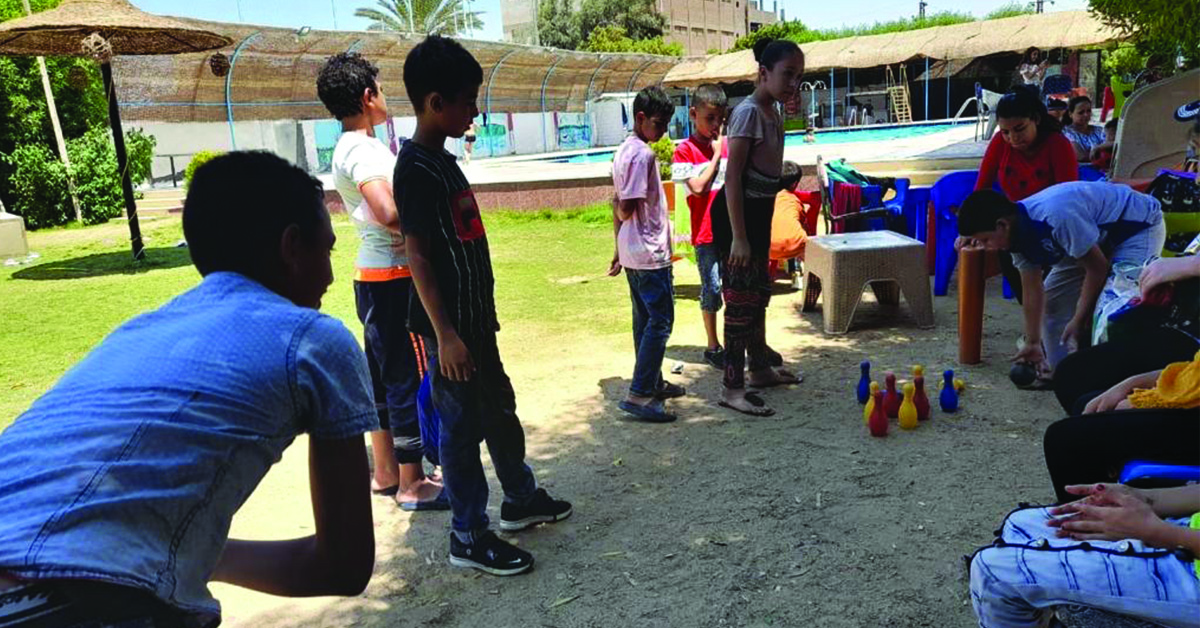 A sports day was held for our TCD village of Kom Al-Ahmar, where we played more than ten games with lessons on cooperation, encouragement, and motivation. Then we spent the day having a fun time in the swimming pool, entertaining the children.
In Taha Village, we conducted a handicraft workshop for Transformational Community Development (TCD) children's groups to develop their skills. We made a booklet called the Silent Book, which is a pamphlet of coloured paper that does not contain words; however, it carries within it the meaning of life.
In the TCD children's group in New Minya, awareness was raised for children about how to protect themselves from harassment. The boys and girls were divided, and it was a very useful time to teach children how to protect themselves from harm and help them repel an aggressor.
Noura, from the Taha TCD women's group in Minya Governorate, had a bad habit of talking to others in an offensive way. Gradually, the leaders noticed Noura's love for change and that she applied every lesson she learnt. Noura shared, in the last week we gathered with them, that she stopped gossiping and put practical steps in place to be better.
A sports day was held for the TCD group of Al-Kom Al-Ahmar women in Minya Governorate, and the women were postively affected by it. They went out and broke the usual routine of their lives, and they were like children playing and enjoying their time.
In Towa Village, where we teach and demonstrate TCD, we handed out local donations, providing a fan for ten poor families. They were very touched that there were people who thought of them in the extreme heat and thanked the leaders for their interest and assistance. 
Sandra, the leader of the TCD children's group in Saft El Laban, was first one of the passive leaders and was helping in a group for children other than TCD. Since she started as a leader of the TCD children's group, she began to show that she was positively affected by the topics and lessons presented. Sandra is now one of the most creative, distinguished, and active leaders.
Malak is a child of the Saft El Laban TCD group who is graduating soon. She was a child who knew about riots. She was difficult and had a bullying way, but she has changed through the group's time together. Now, Malak knows that she loves to help others, and she has encouraged her parents, who live on the nearby street, to participate in attending the new group.
Layaly is a 10-year-old girl from the TCD group in Al-Mizan Bani Mazar. This girl sells sweets to help her family and joined the group by chance. She was wandering around selling and saw children entering a place. She rejoices that her curiosity took her to meet the group. 
Thank you,
Written by: Kerstin – Bassem – Fady – Eman
GHNI TCD Workers
Latest Stories from AFRICA
No matter the age, life lessons help people to grow and improve themselves and the world around them.
read more