28-year-old Nurma is one of the few Polewali Village Transformational Community Development (TCD) residents who has had the opportunity to pursue higher education. She went to a provincial capital 300 kilometers away, and in 2019, she received an undergraduate degree in nursing. She looked for work in the city for over a year but was unable to secure a job and returned home to Polewali Village.

Nurma was surprised to find an opportunity to contribute to an entrepreneurial initiative in her own village. Utilizing knowledge gained at university, Nurma has become an invaluable member of the women's soap business, specifically advising on issues of hygiene and sanitation throughout the production process.

Having sold locally for the last year or so, the women have just recently sent a large shipment to the main island of Java. Nurma and her group hope that this will be another step in growing their business as they work to gain access to more markets.
Written by: Didi
GHNI Partner TCD Worker
Latest Stories from southeast asia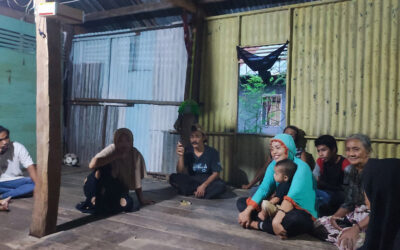 Never keeping success to themselves, the Polewali village clusters continue to share and spread the lessons they have learned.
read more