Lessons on Loving Your Neighbor
We continued to present the Transformational Community Development (TCD) program in Ezbit El Nakhl Village.
A quarrel broke out this week, resulting in two deaths and multiple injuries among young people.
As part of our campaign to control the causes and consequences of violence in society, we reviewed previous TCD lessons. Two street children, Abanoub and Gerges, participated in the lessons and shared their story. They said, "We were constantly beating and cursing each other, but last week, we took a lesson on love, and we learned to love and respect each other, and that we should help each other and stop cursing at and getting angry at each other. From that day on, we took the lesson to love each other, always think of each other, and live in peace and love."
One woman who attends our TCD lessons in Ezbit El Nakhl expressed her ongoing frustration with herself. Umm Karras got up and said, "I feel terrible jealousy towards my neighbor because she is more beautiful than me, and every time I see her, I feel anger inside of me. I see myself as small and do not look at what I have of beautiful things." In order to address needs such as Umm Karras's, we continue to provide TCD lessons on how to change the thoughts and behaviors of the individual, thus leading to a change in the thinking of society as a whole. We specifically presented a lesson on jealousy at the women's class, teaching on the danger of jealousy in our lives and how to deal with jealousy inside us.
Written by: Amzy, Hanaa, Miriam
GHNI TCD Workers
Latest Stories from AFRICA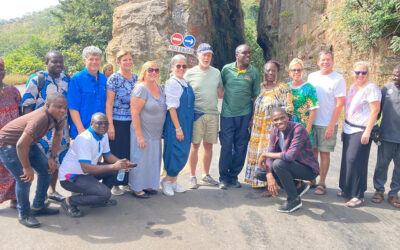 Our field board chair, Norm Hawkins, and his wife, Barb, served on a medical outreach to four villages in central Togo, Africa in November 2023. Global Hope served with a longstanding partner we regularly work with. Ten workers from the US joined over 40 people from...
read more