Working Towards a Brighter Future
Tanvi* lives in Ramantar Village. She is an active Transformational Community Development (TCD) member, and after learning from TCD, she began to encourage community members to participate in TCD as well. She faced financial problems because she had no family income source. Because of the lack of income, life was extremely difficult, and it was very hard to manage family expenses. When she took TCD lessons about income generation and self-sustainability, it touched her heart, and she decided to do what TCD taught her. Tanvi first started sewing clothes with the help of TCD seed money and earned a small amount of money. She then started local chicken farming and increased her income source, becoming financially secure. Because of the TCD teachings, she also made a small backyard garden. She and her family are overjoyed and want to thank GHNI for their success.

I have worked very hard with the community members I met while teaching the TCD lessons. I taught the villagers about seasonal and time-based vegetable farming. They have to be aware of what type of vegetable plants to sow and when to reap each kind. I taught them how to start a vegetable garden if they have space, and I taught those who did not have land for a vegetable garden to grow one on their roof. I also taught community members how to make organic fertilizer for crops. Chemical fertilizer is bad for human health, but organic fertilizer is very good for both the land and human health, so I taught about the methods of making organic fertilizer. Since there is also a scarcity of chemical fertilizer on the market and it is prohibitively expensive, people who keep animals as their family income source can make a profit by selling fertilizer for use in farming and kitchen gardening.
I also taught about how to prevent domestic violence in the community. Sometimes there is discord between the wife and husband, as well as other family members and children. Sometimes it is hard to educate people in the community, so I went house to house and taught. This teaching has been very effective in reducing domestic violence in the community.
As part of my child labor awareness campaign, I taught community members that due to poverty and a lack of education, some children are forced to work even though they should be attending school. Young children have the right to an education for their bright future, but if they are trapped in child abuse or child labor, then their future will be miserable. I taught this understanding to the community's leaders and parents in order for them to assist community children with their school education rather than encouraging child labor.
During our TCD committee meeting, we discussed our community work, how the TCD work is going, and how the TCD committee should respond to any issues. TCD members were also encouraged to do their best work for the community.
Thank you!
Written by: Kiran
GHNI National Field Leader
*For the purpose of safety and wellbeing, "Tanvi" is a pseudonym for the individual being helped by this project.
Latest Stories from south asia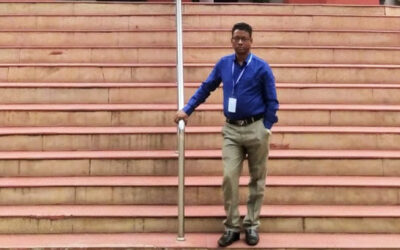 As the work in South Asia grows, leaders from many organizations come together to share ideas and encouragement.
read more