A Continued Resource for Many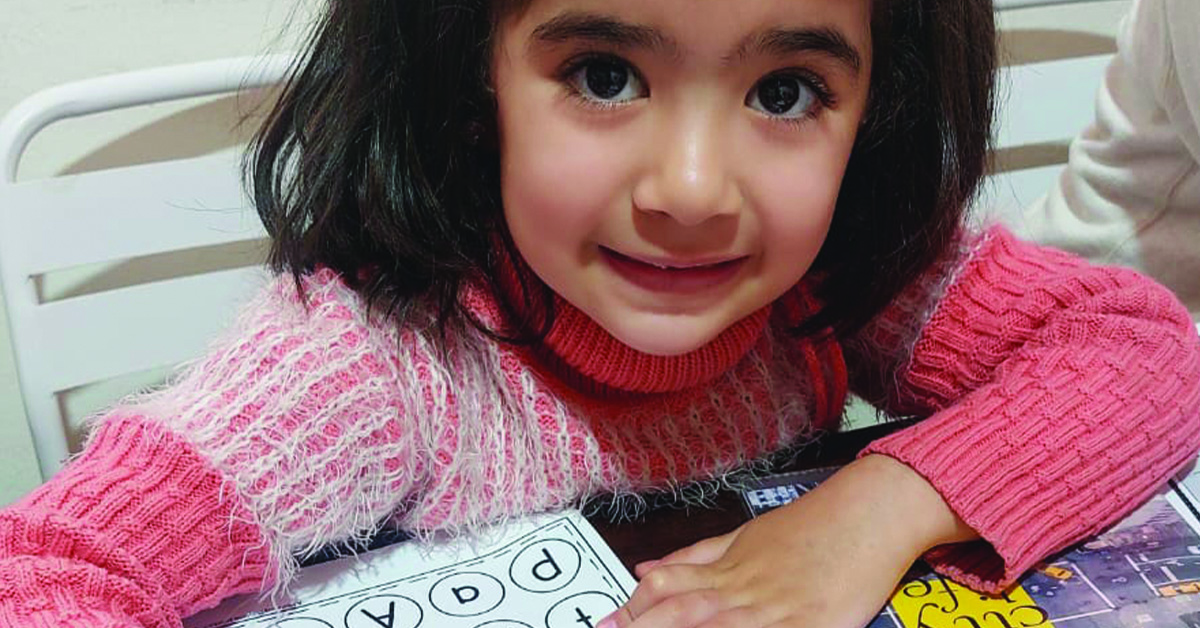 House of Ruth continues to be a source of Transformational Community Development (TCD) programs for the residents of Ma'in, who turn to it to improve and develop themselves and their lives. 
This month, our clinic has helped treat 39 patients suffering from different illnesses such as diabetes, high blood pressure, and bronchitis. Mounira* is 35 years old, married, and has three children. She works in the municipality, and her husband is retired from work. She suffers from obesity, and the doctor advised her to exercise and eat healthy food.
The sewing workshop continues for five women who continue to train to design dresses, skirts, and blouses.
This April, we started new English and Computer classes for 21 new students of different ages. The course started with an introductory class and a test to help students figure out their level. They also learned about computer hardware and how to turn the computer on and off.
The English-speaking course consists of three girls, Jaan*, Rachida*, and Rawda*, and two boys, Mahfoud* and Khalil*. The following subjects were covered over the course of the month of April, divided into three sessions of two hours each: The first session developed the participants' ability to express their preferences in different ways, i.e., what they like or dislike or if they do not mind either way. They listened and practiced asking questions about preferences and how to express themselves. Besides that, they learned how to ask permission and request something. 
The second session focused on teaching students the three types of conditional "if" clauses. This subject aimed to increase the student's ability to express conditional facts, future consequences, and events hat happened in the past. 
The third session covered a summary of the whole course and reviewed the following subjects: Telling people about yourself, body language and voice intonation, yes/no questions, using "few", "many", "little", "much", using the comparative and superlative, asking for permission, guiding someone to somewhere, and "if" clauses. 
Before taking the English-speaking course, not only were all the students unable to introduce themselves, but they were also afraid to speak a single English word. Yet after participating in the course, Rawda* was able to introduce herself confidently and use error-free language. She told us her full name, age, where she lives, where her parents work, and how many siblings she has. Moreover, she expressed her desire to become a cardiologist or a brain specialist in the future. Jaan* and Rachida* also introduced themselves with minor mistakes.
Thank you!
Written by: Sameer
GHNI Jordan Admin Assistant
*For purposes of security and wellbeing, "Mounira, Jaan, Rachida, Rawda, Mahfoud, and Khalil" are pseudonyms for the individuals being helped by this project.
Latest Stories from THE MIDDLE EAST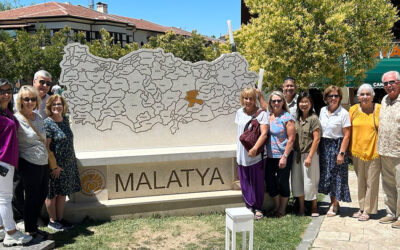 Continued care for those traumatized by the earthquakes leads to growing mental and emotional relief for the displaced.
read more