Long-Term Sustainable Profit
Ahmad is a 38-year-old member of the Polewali community, and he has enthusiastically attended Transformational Community Development (TCD) lessons over the last year or so. Like most residents living within his village cluster, Ahmad owns no land, which limits opportunities for Income Generation. To get by, Ahmad and his neighbors take care of goats belonging to landowners who live outside the village. When a goat is sold, the owner then shares some profit with folks like Ahmad. 
After a TCD discussion on Income Generation, Ahmad had an idea on which he took action. He decided to make a deal with the owner. Rather than sharing the profit on the sale of a goat, the owner would give him a portion of the offspring from the goats under his care. Under this structure, Ahmad will be able to become an owner in addition to being an employee, thus increasing his earning potential. 
This example by Ahmad highlights the TCD component, which focuses on finding already existing solutions using local resources. Ahmad hopes that this opportunity will lead to a better future for his family and will spread to his neighbors as they work to lift themselves out of poverty.
Written by: Didi
GHNI Partner TCD Worker
Latest Stories from southeast asia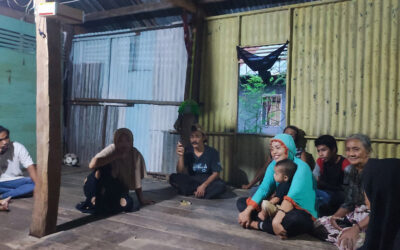 Never keeping success to themselves, the Polewali village clusters continue to share and spread the lessons they have learned.
read more