Poplars, Strawberries, and Veggies Help Afghans
As we arrive in Yakawlang, the trees look very nice. We are glad that more than 12,000 hybrid poplar cuttings  have been distributed to the farmers this year!
Just in front of the trees, there are strawberries that look so fresh, so we decided to enjoy some of them. They tasted delicious! The strawberry was brought to Afghanistan from the Netherlands years ago and is still hard to find in this arid land. A  couple of months ago, we distributed 700 strawberry bushes to villagers and some government offices. We also distributed vegetable seeds and seedlings this year.
GHNI is the only organization that promotes and propagates hybrid poplars, strawberries, and different kinds of vegetables. We personally invited hundreds of farmers to the kitchen garden teaching them how to plant and grow vegetables.
Through this project, we built relationships with local people and families. We  also reached people in different villages in other provinces.
Thank you!
Written by: Omar
GHNI National Field Leader
Latest Stories from
CENTRAL ASIA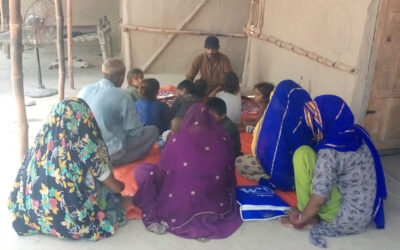 The Village Committee now understands how to help their village themselves.
read more