HELP REFUGEES IN CAMEROON
The low-lying gentle shrubby savanna topography of Tchim and Mvouh at Bankim TCD cluster communities, host 32 hidden families suffering from malnutrition within the seemingly healthy population. At the approach of the living homes one sees a vivid picture of abject poverty. We have tattered huts that serve as living rooms, bed rooms and kitchen spaces. The malnourished cases account for 16% of the entire population. The families, mostly polygamous, have consistent records of children dying at ages of 0-5 with the community attributing it mostly to witchcraft  The surviving children have a vacillating future with 1 on 10 attending elementary schools, while the rest remain at home relentlessly tracking their parents to the fields in search of fuel wood, subsistence and other necessities. Consequently, their future remains miserable with the social and the environmental factors imposing their own rhythm.
These families hardly turn up for any TCD training programs. During the day these children hover around their homes with gloomy and weary faces, and dirty dresses with urine and feces stains. The primary causes of malnutrition are disease and inadequate food. But lack of education, poor quality and inadequate health services, poverty and detrimental health practices add to these conditions in Cameroon (UNICEF 18 Dec 2013) which is typical of this community. The story of two sampled families will present a clear picture of malnutrition and its effects in the entire community.
Early 'marriage' for girls is largely common and contributes to malnutrition, as younger mothers are less likely to be educated or empowered to advocate for their children's health. Yenjo Blessing, 22, is currently pregnant with two malnourished children; the last 10 months old. She lives in her father's home with the "husband"; a sick and displaced bike rider from a neighboring town. The survival chance of the 10 months old child is quite trifling as the father is unable to engage in any economic activity for now.
Ladifatou, 30, is the third wife to a subsistence farmer. Three of her children died at ages 2 to 3. She lives in the house with three of her female children; that were forced into already broken down early marriages. Due to sexual pleasure, the female children are either constantly pregnant or nursing mothers. She lives with her children and grandchildren in a small two room thatched poorly ventilated house. The men are more prone to impregnating their wives than being bread winners for the family. Out of thirteen aged school children, only two are able to attend elementary school. They practice open defecation.
The plight of these pregnant and young nursing mothers is appalling for it makes them more susceptible to illness, infection and long-term health problems. Questioned on their feeding habits, it was revealed that they have two meals a day basically composed of cassava paste and local vegetables. If care is not taken this will be a generational problem with malnourished mothers giving birth to malnourished babies. This will likely perpetuate an unending inter-generational cycle of hunger to the entire family and community.
GHNI remains committed to the following 3 objectives:
Provision of quality food rich in proteins, fats, oils vitamins and other food nutrients. These include rice, maize, beans, soy beans and vegetable seeds for a week associated with minimum WASH package with soap for hygiene
Provision of medical care for the malnourished mothers and children and clear orientation on which medical facility/center they can go for treatment within one week; while continuously educating them to take responsibility in the future.
Ensure children are registered in school and have the materials needed for school. Education is the last relief measure that complements the aforementioned.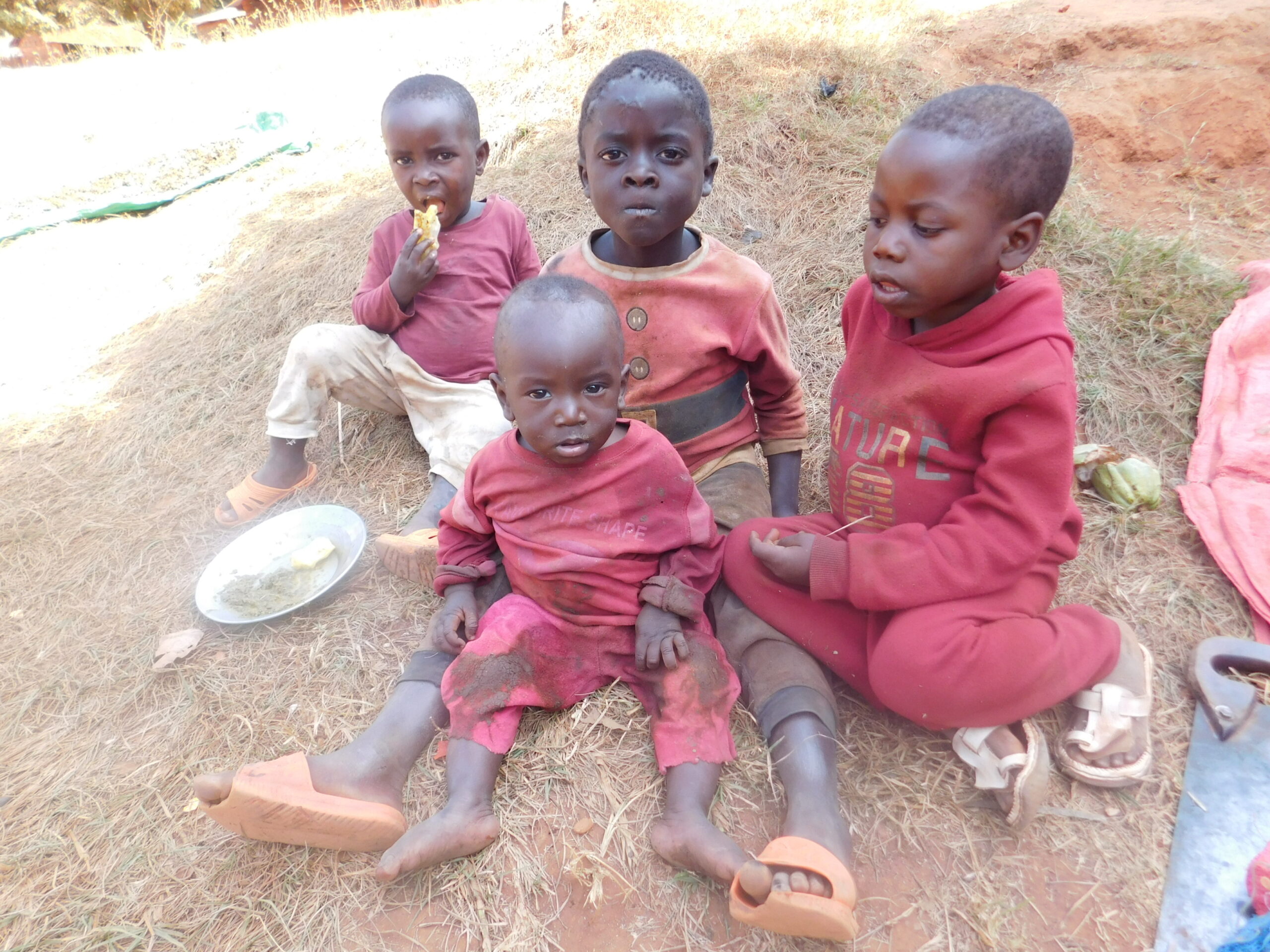 Support families in Cameroon
Our goal is to help provide short-term food relief to these families by providing food essentials like vegetables and rice, and kitchen kits including various cookware for sanitary eating. As well as helping those who want to leave and those who have fled the country.