Sayi, our Transformational Community Development (TCD) worker, previously engaged farmers about making fertiliser. Since then, they have been practising and using these lessons on their farms. Sayi reported that at his last visit, locals excitedly showed their farms doing much better, all due to the application of the fertiliser learnt from TCD. Thank you for helping GHNI make such positive and long term impacts in Naki Ouest!
Thank you!
Written by: Bukola
GHNI TCD Worker
Latest Stories from Africa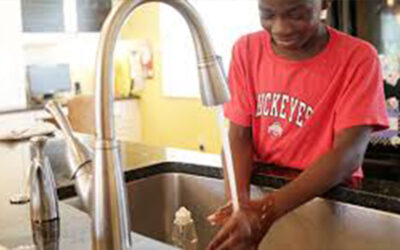 Getting to the root cause of certain illnesses can bring about large changes in the health of a whole community.
read more