Better Together, Team Education
In Turkey, Transformational Community Development (TCD) has positively impacted women for three years. The improvement in their behaviours, attitudes, and communication skills has had a beneficial influence on their children. 
These young persons, aged 15-25, want to meet with us more often. Some of them are still students in high school, but some dropped out. Others have already taken their place in the business world. However, these young people have anxiety about the future, are ignorant of good work ethic, and lack professional skills.
Recently, we mobilized business people, educators, and psychologists in Izmir to solve this issue with a holistic approach. We prepared a TEAM education project where Turkish and American educators can work with GHNI.  
We completed part of the content in this training and had meetings with business people, local governments, and state institutions to convey the needs of these young persons. We asked them to provide logistic needs for the upcoming youth meetings in September. Educators and students are already excitedly awaiting this valuable training!
Written by: Basak 
GHNI TCD Worker
Latest Stories from THE MIDDLE EAST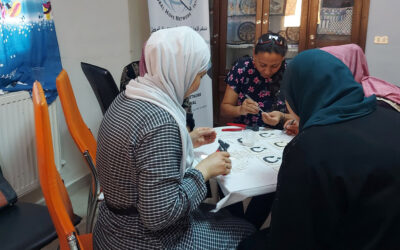 Offering so many learning opportunities, House of Ruth continues to be a beacon of refuge for those in need.
read more