Clean Water Leads to Healthier Babies
Testimonials of transformation keep pouring in from Effaoho Village. The locals attest to the fact that the provision of water has made life and living more enjoyable in addition to the reality that now exists with children and infants no longer frequently falling ill. The transformation cannot be denied! 
As part of Transformational Community Development (TCD), the Education Committee also met in September to discuss furnishing the recently completed classrooms. The committee agreed to go into the forest to fell some trees to kickstart the process of getting the classroom benches and desks. Some locals have also committed to providing black paint for blackboards in the classrooms.
Written by: Bukola
GHNI TCD Worker
Latest Stories from AFRICA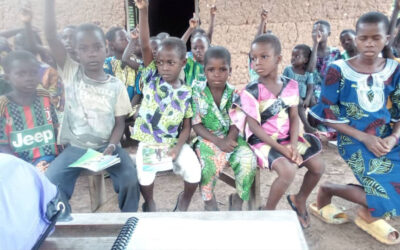 To address the inaccessibility of school and teach the value of Education, literacy classes were launched to help children attain basic literacy and numeracy skills.
read more