A Growth-Mindset Leads to Chicken Farming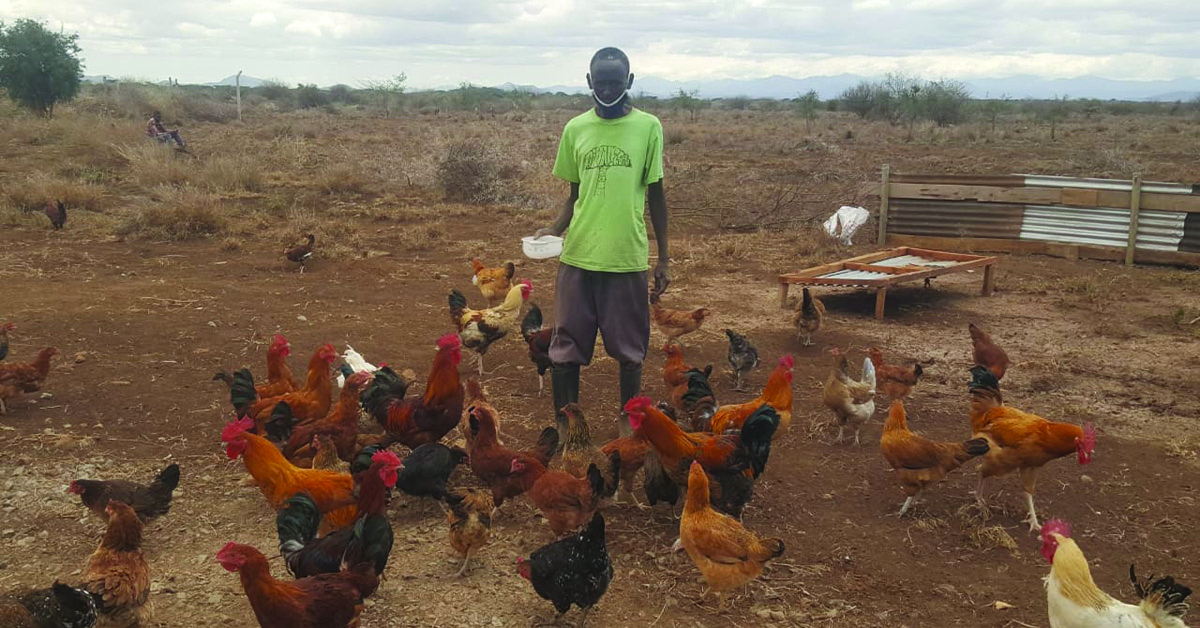 Attir Village is growing, day-by-day, in terms of agricultural production, and the villagers are changing their mindset towards the agricultural sector. Some are becoming farmers, and others are becoming fish farmers after they were taught ways of fish production. Villagers who have water taps at their houses are taking advantage of them by growing kitchen gardens. These changes happened through a strong partnership with GNHI. The programmes of Transformational Community Development (TCD) are improving the living standard of the Attir community, and the villagers have stopped depending on only animal products. This has really helped the community's many cases of malnutrition among children, which has been reduced. The living standards have been changed through micro-loans. These are offered by GHNI so that small businesses can be started. 
Ekai is one of the beneficiaries of TCD. He had ventured into buying and selling goats, which had been an excellent choice of business for him, as he was able to provide for his family and save a little. However, things became harder after the drought hit the community. A long season without rainfall really affected him as a small businessman. The animals were taken too far, and the search for green pastures hindered him from continuing his daily business.
Ekai thought hard, and he decided to shift from being a businessman to being a poultry keeper. He bought chicks and poultry feed. Ekai never thought this would be easy for him, but he continued to give his best to his chicks, and now he has become the talk of the village. He now has over one hundred and twenty chickens. Ekai's story helped change the mindset of other community members who thought they could not sustain their family through poultry. This has also taught a lesson to other pastoralists whose animals have been killed by drought. Many now want to be in Ekai's shoes, and he is really happy and thankful to GHNI for changing the living standards of the Attir community. Ekai now has chickens for slaughtering and for eggs, which brings a lot of profit to him, within a short period of time.
Thank you,
Written By: Christopher
GHNI TCD Worker
Latest Stories from Africa
No matter the age, life lessons help people to grow and improve themselves and the world around them.
read more