Resilience Despite Difficulties
The Isiolo Empowerment Center is a college training school that helps students from vulnerable communities. The students are usually former school dropouts or students who were not able to further their studies in the universities.
 One such girl is Roselyn. She has been our student for the last two years and came from a village called Ntulele. She came from a very humble background and used to walk around two kilometers every day to go to school. Despite the challenges, she has never missed a day of school. She was one of the best students in tailoring and dressmaking during her last year of school, and she has shown resilience in her difficulties. The school is very proud of her and picked her to run our school's uniform and accessory outlet shop. Through that job, she is able to put the skills she learned in school to good use. She is also able to provide for her family and raise their living standards. Roselyn is very proud to be associated with the Transformational Community Development (TCD) program because it has had a great impact on her life.
Written By: Habiba
GHNI National Field Leader
Latest Stories from Africa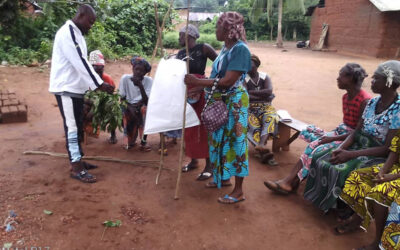 Locals learned how to prevent the breeding of disease-causing organisms through proper hygiene practices, handwashing, and handmade waste bins.
read more