Cyclone Mocha Reveals a Need for Unity
The Transformational Community Development (TCD) trainers were privileged enough to visit the village this month for a thanksgiving celebration of our Champion's family. It is still difficult to visit the village because of restrictions. The village is divided as a result of political partisan preferences. Our team has to take care of the village security as well as the organization's safety during this difficult situation. Our champion and her team have plans to make their community better. However, the challenges are extensive. 
We found a few drawbacks in terms of the community unity and working together to meet the village needs. The loan program is going well and helping the families. The beneficiaries are expecting some benefits from the loan program as they are able to start small businesses in the village. Ai Gay said, "The program is helping needy families in this difficult situation. It gives hope to the families as they have a business that can generate income for them. People in our village are struggling for their daily food as they don't have a job." Cyclone Mocha also hit the village and destroyed a few houses and plantations. She said, "The wind was very strong. We were worried and evacuated my parents to a safer place during the storm. A few plantations were destroyed and need to be restored."
Recently, the village leaders called for a meeting to discuss what they can achieve together and how they can help one another. The meeting also intended to reform the health committee to be more effective in helping the vulnerable families. Ai Gay said, "The meeting did not go well, unfortunately, because there was a misunderstanding between each member in terms of fund use. There are a few people who are aggressive and want to control the committee fund." The interaction was divisive and they do not listen to one another. 
We noticed the moral issue in this community and have been observing how community members treat one another and how GHNI can help bring unity and harmony among the people. Our next plan is to listen to different villagers as much as we can and encourage our Champion and her team to mobilize the community regardless of the current issues among them. Most importantly, GHNI is preparing to teach moral lessons to the community, inch-by-inch, to bring forgiveness and unity again. We believe that the challenges and drawbacks will open doors for opportunities as we go forward!
Thank you,
Written by: Solomon
GHNI National Field Leader
Latest Stories from southeast asia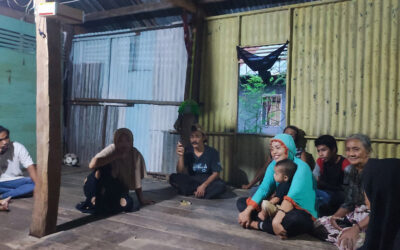 Never keeping success to themselves, the Polewali village clusters continue to share and spread the lessons they have learned.
read more