Self-Sustaining and Income-Generating
This May, I went from house to house, attended meetings, spent time with individuals, and taught Transformational Community Development (TCD) lessons to community members. During this month's TCD lessons, we held committee meetings and discussed the TCD plan. Committee members are also doing well with TCD. They themselves are involved in the program and helping others. However, we are still facing many problems in the community. 
This month, I taught community members lessons about wellness, child malnutrition, personal health care, safe cooking methods, safe methods to collect drinking water, and community health education. This teaching benefited at least 15 families in the community. Health education is very important, so for community transformation, I focused on those Wellness lessons.
I also taught community members about being self-sustaining, encouraging them to become involved in Income-Generating activities. This month, I taught about animal husbandry, kitchen gardening, local poultry farming, and saving money. Because of the TCD seed project (loan project), community members could raise their family income source, but because of recent animal diseases, some goats and hens have died, and Income Generation members have faced losses. Because of this, TCD is helping them restart their work again, and we haven't collected the loan installment this month.
This month, I also taught about the multiplication of income sources, how to find resources, and how to use local sources. Through this teaching, community members were inspired to multiply their income sources and be self-sustaining. This month, we helped four families begin chicken farming by distributing some chickens, medicine, and vitamins. We partnered with the local government for this project.
Sachika* is a good TCD student and one of the active Income Generation members. When TCD started, she had started Income Generation work through buffalo and hen keeping. With this work, she could manage all the needs of her family. She sold the buffalo and made a good income while still keeping the hens. She is also running an open air clothing shop at the local market. Our village has a Hat Bazaar, which the Rural Municipality organizes twice a month. During this market, by selling sandals and t-shirts, Sachika* is making a good profit. She wants to thank the GHNI program.

Thank you!
Written by: Shakta
GHNI TCD Worker
*For the purpose of safety and wellbeing, "Sachika" is a pseudonym for the individual being helped by this project.
Latest Stories from south asia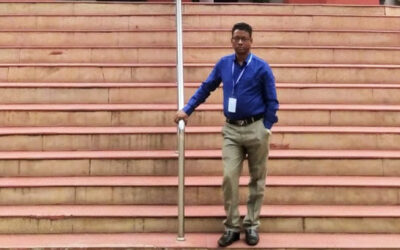 As the work in South Asia grows, leaders from many organizations come together to share ideas and encouragement.
read more