Learning Basic Truths of Life
The month of July is the time of seasonal jobs, so a large number of people are away at work. We used the time for visits, sharing good thoughts, regular gatherings, and working with the children. We even had a three-day children's summer camp where we taught lessons not only on the topic of health but also on the basic truths of life. To be obedient to parents, to always tell the truth, and to believe that they can do important things. The children were delighted and promised to be a good example in Mahala and in the family. They are grateful to the Transformational Community Development (TCD) program for everything they have learned.

Written by: Snezana
GHNI Partner
Latest Stories from
OTHER REGIONS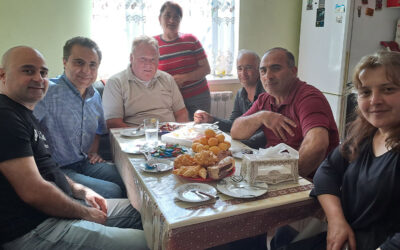 Our meetings with government and community leaders and TCD members were productive and have given us hope for the future!
read more