Brick Machine on the Move
Although Teti, our Transformational Community Development (TCD) champion, was unable to make the journey to Attakassikro and Effaoho in July, TCD work didn't cease. In order to commence the expansion of the Health Centre in Attakassikro, the brick machine is being moved from Effaoho, where it was last used. The expansion of Attakassikro's Health Centre is now a priority, as the current space does not meet the community needs.
Thank you!
Written by: Bukola
GHNI TCD Worker
Latest Stories from AFRICA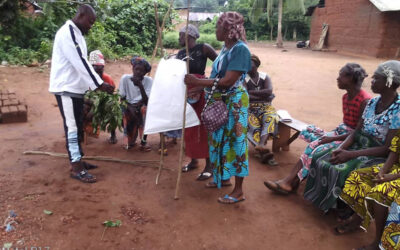 Locals learned how to prevent the breeding of disease-causing organisms through proper hygiene practices, handwashing, and handmade waste bins.
read more