"To See Their Dreams Come True"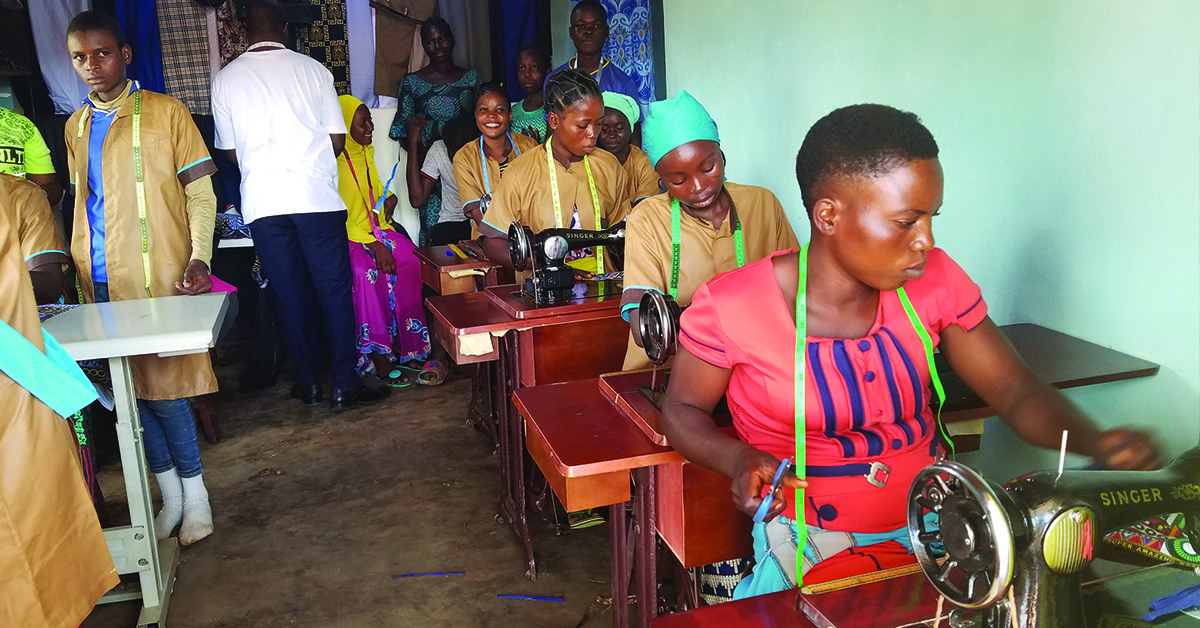 After several months of preparation with logistic and administrative hitches, the Women's Empowerment Centre (WEC) finally launched on the 22nd of September, with 17 children aged 15-25. Fourteen girls (including five single mothers) and three boys, are starting the Transformational Community Development (TCD) process with tailoring as their chosen trade. 
The WEC is well equipped with embroidery, zigzag, professional, and five simple machines to develop their skills. The children were advised to be exemplary in good morals and allow themselves to be formed. "It is the pride of the Income Generation committee to see their dreams come true. Our children, especially the Fulani, will not be left out in the transformation drive," declared Aminatu, an indigenous Fulani (Bororo) that is taking bold leadership among the local population of Tchim Village. She made this declaration during a meeting with the Income Generation committee, guardians, and parents of the 17 children.
The academic year started early September with over 370 pupils registered in the government bilingual primary school in Mvouh-Tchim. It was time to work with the children and teachers to ensure proper hygiene and sanitation is maintained in the school milieu throughout the year. The lessons focussed on personal cleanliness, regular hand washing, and the use of the available sanitary facility. The hand washing slogan for the year is, "Life is better with clean hands."

Thank you!
Written by: Eugene
GHNI TCD Worker
Latest Stories from AFRICA
No matter the age, life lessons help people to grow and improve themselves and the world around them.
read more