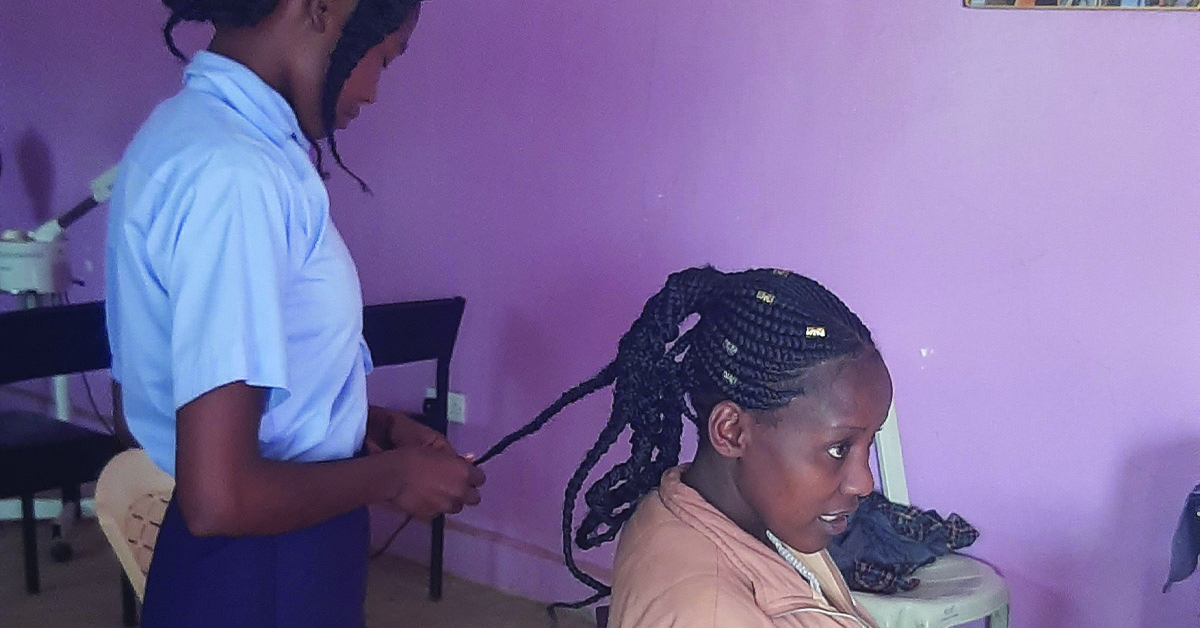 Empowerment Technical School has become one of the most sought-after schools in Kambi Garba. The school offers a chance at a better life to less privileged girls. The school provides skills such as tailoring, dressmaking, and hairdressing.
The hairdressing and beauty department has been doing quite well this year. One of the students, Mary, joined us early this year from Kandebene. She comes from a very poor background. One of our teachers located her and decided to enroll her in our school. It has been one year since she joined the school, and we have seen a great impact in her life. She is one of the best students we have at the school. Mary has now opened her own hair and beauty salon, and she is able to offer all of the services she learned at the school. She is now able to pay her school fees, provide for her family, and even save up for the future. Mary is grateful for the Transformational Community Development (TCD) program, which helped open such a school, enabling her to support her family.
Written By: Habiba
GHNI National Field Leader
Latest Stories from Africa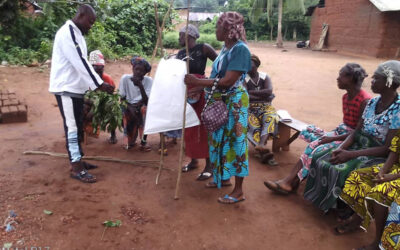 Locals learned how to prevent the breeding of disease-causing organisms through proper hygiene practices, handwashing, and handmade waste bins.
read more