Vocational Training for Future Growth
A group of nine boys and girls from Shubra El-Kheima and Ezbet El-Nakhl participated in a conference to prepare leaders for the Transformational Community Development (TCD) program. Within the framework of vocational training with the aim of increasing income, five women are now being trained to work on the sewing machine, its maintenance, how to properly cut patterns, and how to sew professionally.
Written by: Miriam
GHNI TCD Worker
Latest Stories from AFRICA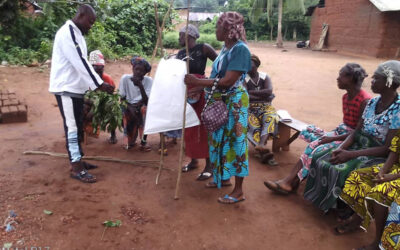 Locals learned how to prevent the breeding of disease-causing organisms through proper hygiene practices, handwashing, and handmade waste bins.
read more