Two Villagers Spark a Community Movement
Farming is the backbone of Kenya's economy and is a source of income for most Kenyans. In Attir Village, most of the people are pastoralists but since drought hit them for two seasons they had to find new ways of adapting to climate change. Transformational Community Development (TCD) began to do training on simple methods of farming, such as creating kitchen gardens, sack farming, and using old tires to farm on.
After the training, villagers took it upon themselves to start their own projects. One did fruit farming, such as pawpaws, and the other one did vegetable farming, such as kales. After one season they harvested their crops and they had so much that they had some to use at home and some to sell at the market. These villagers were a huge example to the entire Attir community and everyone did away with pastoralism and began farming.
Mama Halkano is one of the trainees who benefited from the training of kitchen gardens. She has planted spinach and kales and she is now awaiting her harvest day. She is very grateful to TCD for teaching them how to use locally available resources to sustain their ways of living.
Written By: Christopher
GHNI TCD Worker
Latest Stories from Africa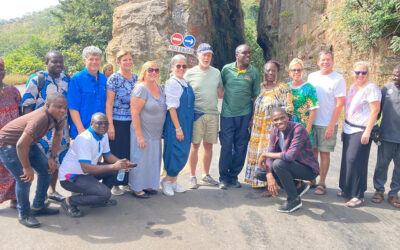 Our field board chair, Norm Hawkins, and his wife, Barb, served on a medical outreach to four villages in central Togo, Africa in November 2023. Global Hope served with a longstanding partner we regularly work with. Ten workers from the US joined over 40 people from...
read more