A Little Knowledge Goes a Long Way
Mary is one of the beneficiaries of the Transformational Community Development (TCD) hairdressing programme. Her parents died when she was four years old and her younger sister was two years old. Her grandmother took care of them with the help of the neighbours, since they had no source of income. Mary grew up in a very stressful environment, being exposed to child labour early in life.
Recently, she learnt about the Centre of Help and Hope from her friends who passed by and had received knowledge and skills to succeed in life. Mary was able to join, and she was part of our students for two months. Now, she makes a small income from the knowledge she learnt at our centre.

Thank you!
Written By: Habiba
GHNI National Field Leader
Latest Stories from Africa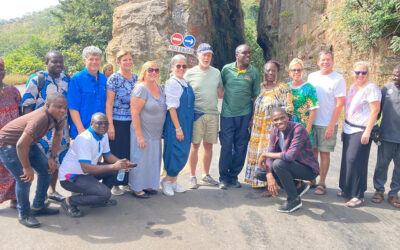 Our field board chair, Norm Hawkins, and his wife, Barb, served on a medical outreach to four villages in central Togo, Africa in November 2023. Global Hope served with a longstanding partner we regularly work with. Ten workers from the US joined over 40 people from...
read more