A Healthier Village, One Bite at a Time
Our Transformational Community Development (TCD) focus was healthy living, especially in the area of food choices and meal preparations. Interaction with the villagers revealed that they use an abundant, unhealthy, amount of potash (mix of potassium chloride) in making many of their meals. This can lead to numerous health complications. A TCD lesson exposed the villagers to hygienic food preparation and healthy ingredient choices.
Written by: Bukola
GHNI TCD Worker
Latest Stories from AFRICA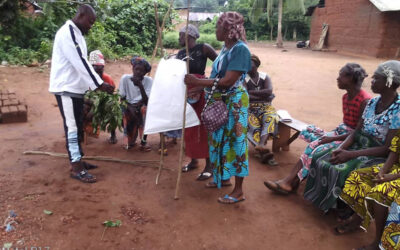 Locals learned how to prevent the breeding of disease-causing organisms through proper hygiene practices, handwashing, and handmade waste bins.
read more