This quarter, I did one TOT-2 (Training of Trainers, Level 2) training in Siliguri, where 19 community leaders from different parts of North Bengal participated. This was the second level of training after the first level was completed last year. We have also formed a group to expand and start Transformational Community Development (TCD) in various different areas of North Bengal. During the TOT-2 training in Siliguri, 16 participants from different villages in the eastern region participated and were given the task of doing a Seed Project (a project to test the area for the long-term reception of TCD) before the next training.
We hosted a committee meeting in Kharibari Village and took stock of the ongoing community fund scheme, which is going well despite the occasional delay in depositing the money. We decided to reinstate a time period for depositing money. We also made the decision to start a rainy-season vegetable garden in the coming quarter. We will start in April and be able to finish by the end of May.
Last month, I met with 12 community leaders and introduced them to the idea of TCD. At the same time, I am in touch with two community leaders in Assam who want to do TCD training in their areas. We have been working on a few probable dates, but somehow it's not working out yet. We are still looking for a suitable date where all interested parties can be available.
I screened nine young men as TCD workers and hired two of them as interns. They will undergo TCD training before actually starting work as TCD workers.
Thank you,
Written by: Sanjay
GHNI National Field Leader
Latest Stories from south asia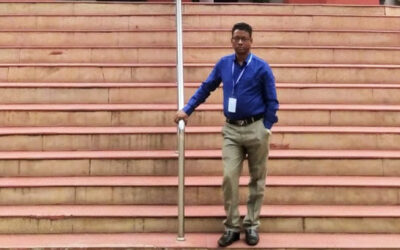 As the work in South Asia grows, leaders from many organizations come together to share ideas and encouragement.
read more